Getting your customers on board with air sealing.
Tell them about the benefits of air sealing with GREAT STUFF PRO™ insulating foam sealants:
Fewer drafts, even temperatures

Lower energy bills

Helps to keep pests, insects and critters out

Minimized dust, mold and mildew

Possible tax credits

A more comfortable, energy efficient home
Key sources of Energy Loss in a Home Where GREAT STUFF PRO™ Insulating Foam Sealants Can Help:
Top Plate

Sill Plate

Rim Joist

HVAC

Attic Hatch

Plumbing

Electrical Outlets

Windows and Doors

Dryer Vent

Main Electrical Panel
WHAT AIR SEALING PROJECTS ARE YOU READY TO START?
FROTH-PAK™ Foam Sealant
Reporting for heavy duty air sealing
When gaps are too large for our GREAT STUFF PRO™ Series, it's time to bring in the heavy artillery. Low-pressure FROTH-PAK™ Insulating Foam Sealant.
FOR PROFESSIONAL USE ONLY
Two component low-pressure spray polyurethane foam sealant with a quick cure time

Primarily used to fill gaps greater than 2" and less than 4" wide

Installs easily

One-hour re-entry versus 24 hour with drum foam (when proper ventilation is employed)

Includes our industry-leading nozzle system

Available in self-contained portable kits – no gas cylinder or electricity required.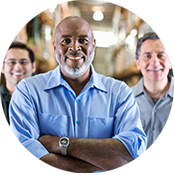 1 energystar.gov
2 Residential Energy Services Network (RESNET)