A SMALL COST TO SAVE A LOT

$1000
Up to 30%
Up to $300
AVG. COST TO HEAT/COOL A HOME PER YR3

AVG. PROJECTED SAVINGS FROM PROPER AIR SEALING & INSULATION2

PROJECTED AVG SAVINGS ON ENERGY BILL PER YR

If your home is properly insulated and air sealed, it could save you hundreds of dollars a year on your energy bills. Although it's part of an overall air sealing plan, a few cans of GREAT STUFF™ insulating foam sealant can be a key contributor to those savings — at the cost of between $5-$8 a can

Where is your half-mile?
The basement. Living spaces. The attic. Your house exterior. The typical U.S. home has a half mile of gaps and cracks in length. Walk through your home with our
checklist and you'll get a sense of where to start air sealing.
All it takes is opposable thumbs.
You don't need any other qualifications to do your own air sealing.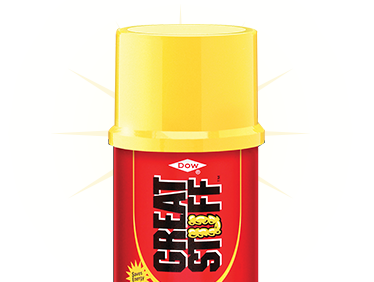 WHAT PROJECT DO YOU WANT TO TACKLE FIRST?
1 energystar.gov
2 Residential Energy Services Network (RESNET)
3 http://energy.gov/sites/prod/files/2014/09/f18/61628_BK_EERE-EnergySavers_w150.pdf